Dubai stands at the crossroads of the East and the West, both geographically and culturally, global hotspot of business and leisure. A centre for regional and international trade since the early 20th century, Dubai's economy relies on revenues from trade, tourism, aviation, real estate, and financial services. Dubai's numerous business conferences and summits attract some of the best brains from around the globe, over last twenty years Dubai has become a hub for international business. Dubai is ranked in the top five global centres for trade, logistics, tourism and finance, city offers sustainable growth for business and is an appealing destination for group business travel. Anyone who has lived here would without hesitation confirm that Dubai is the most multicultural city in the world, Estimates suggest only 15 to 20% of the total population of Dubai could be categorized as locals. This means that expats make up around 80 to 85% of the population, contributing to the city's status as multicultural, people from over 125 countries reside here and having so many multicultural communities in Dubai is what makes it a wonderful and welcoming place. Whether it is shopping, education, entertainment or food, Dubai can rival any city in the world with its diversity.
Advantages of doing business in Dubai:
FREE ZONE COMPANY ADMINISTRATION
We Provide Set Up Arangements In Following Free Zones
Dubai World Trade Center
Our favorite, located in the heart of Dubai, highly reputable, ideally located and dynamic growing new free zone, established in 2015, the center for organizing and conducting the largest international exhibitions and conferences is always in the spotlight and at the peak of the most interesting international business events and top world class exhibition halls and office facilities.

License options:
- Commercial License
- General Trading License
- Professional License
- Event Management License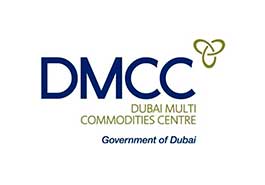 Dubai Multi Commodities Centre
The Worlds most interconnected free zone, center of global trade, enterprise hub for commodities. Various sectors that include Commodities, Gold and Diamonds, Technology, Energy, Construction, FMCG, Healthcare, Aviation,Shipping, Education and Media, Professional and Financial services.
Jabel Ali Free Zone Authority
Leading logistics hub. International trade catalyst and a smart business community that offers excellent growth opportunities and global market access, a unique trade ecosystem that reduces cost. Logistics, Automotive & Spare Parts, Food & Agricultural Commodities, Retail & E-commerce, Petrochemicals are the main sectors. Jebel Ali Port has one of the best global ocean connectivities.

Following license categories are offered:
- Trading
- Industrial
- Service
- Logistics
- General Trading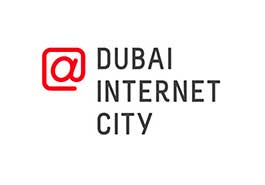 Dubai Internet City
Located just outside Dubai's extravagant downtown is a massive technology park called Dubai Internet City. Leading innovation hub, provides a knowledge economy ecosystem designed to facilitate the business development of Internet and Communications Technology (ICT) companies. It is the Middle East's biggest ICT infrastructure, built inside a free trade zone. 1.5 million square feet of office space and houses 1,600 companies with about 17,000 workers.

Business licenses in DIC:
- Software License
- Telecommunication and Network
- E-Commerce
- IT Service
- Internet and Multimedia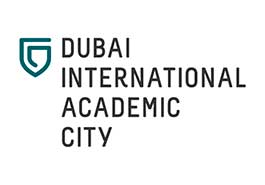 Dubai International Academic City
DIAC was designed to cater to the needs of the region's growing and diverse academic community. Home to numerous regional and international colleges and universities, it serves over 27,000 students from all around the world.

License type:
- Non-academic services
- The provision of higher education
- Early learning centers
- Schools, colleges, universities
- A development of educational support programs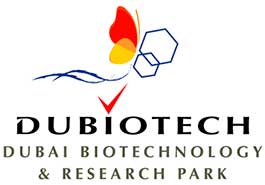 Dubai Biotech Research Park
The Dubai Biotechnology and Research Park is part of the Dubai Holding, one of the largest investment companies in the Emirate, and was launched at the beginning of 2005. The Biotechnology and Research Park, shortly known as DuBiotech, is the first free zone in the world dedicated to the Life Sciences industry.

Business sectors:
- Therapeutics
- Food
- Agricultural, Forestry, Horticulture
- Environment
- Medical/Scientific Devices or Equipment
- Specialty Supplies
- Diagnostics and Analysis
- Life Science Services
- Live Science Associations (non-profit)

In these sectors, companies have the following business licensing options:
- Marketing license
- Community Organizations license
- Service Activities license
- Consultancy license
- Import and Re-export license
- Warehousing license
- Industrial Activity license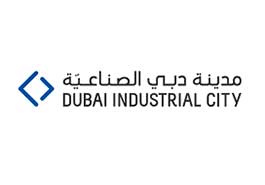 Dubai Industrial City
Manufacturing and Logistics hub, provides a cost-efficient business environment with industrial land, labor villages and warehousing facilities. DIC is perfect home to players in the light and medium manufacturing sectors which include food and beverage, base metals, transport equipment and parts, machinery and mechanical equipment, workshops, logistics, chemicals, and mineral products.

License type:
- Trading License
- Service License
- Commercial License
- Industrial License

DIC is divided into 6 main zones, making it easy for companies to finalize upon a location:
- Food and Beverage Zone
- Transport Equipment and Parts Zone
- Machinery and Equipment Zone
- Mineral Products Zone
- Base Metal Zone
- Chemicals Zone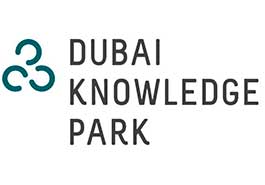 Dubai Knowledge Park
DKP, free zone dedicated to Human Resource Management and learning excellence. DKP is a unique hub that offers the best selection of programmes in Human Resource Management (HRM), Consultancy, Training and Personal Development. Dubai Knowledge Park Partnered with Chartered Institute for Personnel and Development for Inaugural Conference & Awards.

License type:
- Commercial License
- Services License
- Freelancer
Dubai Media City
DMC was launched in January 2001 to establish Dubai as the region's leading media hub. DMC has become a major hub for the media industry in the GCC and Middle East, with more than 1,300 companies being registered under the Free Zone, from where they serve the entire region. It also houses the International Cricket Council, the governing body for the game of cricket in the world, which was previously situated in London up to 2005. It includes media and advertising service, printing, publishing, music, media, film, entertainment, leisure, broadcasting and information agencies.

License type:
- Media & Marketing Services
- Business & Information Services
- New Media & Media Support Service
- Event & Leisure
- Consultancy & Retail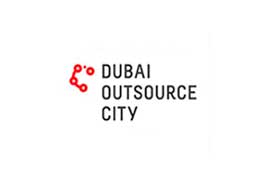 Dubai Outsorce City
An outstanding business park dedicated to local and international outsourcing companies. IT sector, multimedia software, marketing, internet, technical support, advertising, telecommunication. Ideal location to set up an outsource business.

Permitted activities:
- Operations support
- Hotels and leisure facilities
- Providers of property management services
- Document management
- Regional headquarters
- Information technology management
- Customer care

Type of license:
- Commercial license
- Services license
- Trade license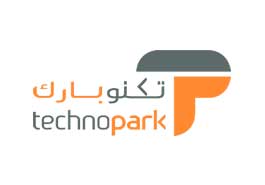 Dubai Techno Park
Dubai TechnoPark is an information technology park under construction in Dubai. The purpose of Dubai technopark is to make the commercial development of technology. The whole development will cover an area of 21,000,000 square metres of land, about 30% of which is open space areas.

Permitted Licenses:
- Professional License
- Trading Activities License
- Industrial License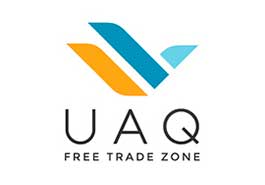 Umm Al Quwain Free Zone
Umm Al Quwain is located just 45km from Dubai, open investment climate and low costs of living and labour make it a strategic business base.

License permitted:
- Commercial license
- General trading
- Industrial license
- Service license
- Freelance permit

Dubai Airport Freezone
Established in 1996, located adjacent to the Dubai International Airport, DAFZA came into being as a part of Dubai Government's strategic plan to be an investment driven economy and today, it is one of the fastest growing free zones in the region,main sectors: electrical, IT, telecommunications, pharmaceutical, cosmetics, engineering, building materials, aerospace, aviation, logistics, freight, food and beverage, jewellery, precious stones and luxury items.

License options:
- General trading license
- Industrial license
- Trade license
- Service license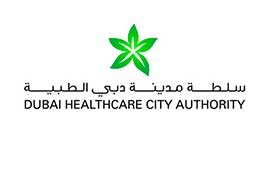 Dubai Healthcare City Authority
DHC is governed by the Dubai Healthcare City Authority (DHCA) and regulated by the independent regulatory arm, Dubai Healthcare City Authority – Regulation (DHCR), whose quality standards are accredited by the International Society for Quality in Healthcare (ISQua). The types of licenses which are available are Service, Industrial and Commercial license. Certain operations are allowed in healthcare, medical education, research, pharmaceutical, medical equipment, wellness:

- Treatment Facilities Centre
- Property Management
- Providing Consultancy
- Supplying Services
- Hotel Operations